Youth RE Programming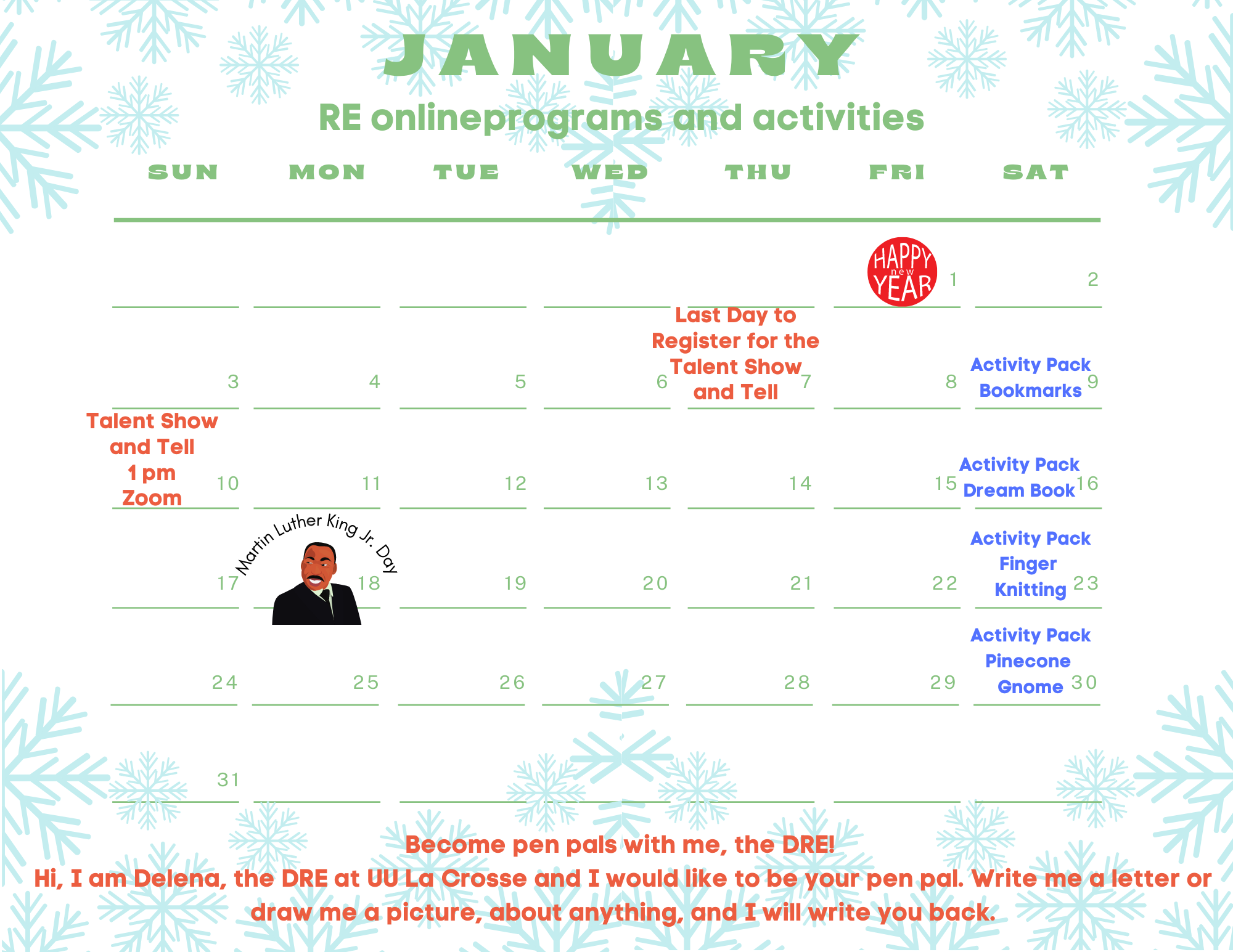 Religious Education that's different? Not indoctrination…
The education director and teachers will help find the group that fits each person best.
Nursery care, free play and activities are offered for ages 0-preschool.
2 Breakout groups for grades K-2 and 3-5 that use Unitarian Universalist curriculum to engage elementary students.
YOUTH: Middle and high school students meet in breakout sessions depending on current attendance.
Since all students are unique, please share your concerns and ideas about which group best fits your child with the RE Coordinator. We work together to shape the best experience for each child. Attending the whole service is always an option for any child or youth.
For more information, contact our RE Coordinator Delena Leon at delena@uulacrosse.org.
Submit photos, videos, comments, or ideas here →  uulacrosse.org/REuploads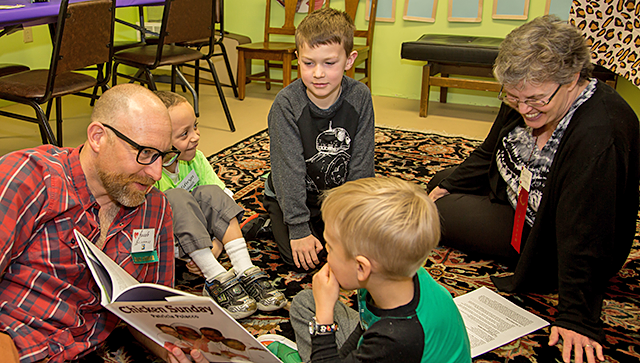 Sunday morning breakout groups for children and youth offer fun, interactive and caring experiences to explore our unique religious tradition.