RE Programs & Activities
Join our Parents, Youth and Families Text Group!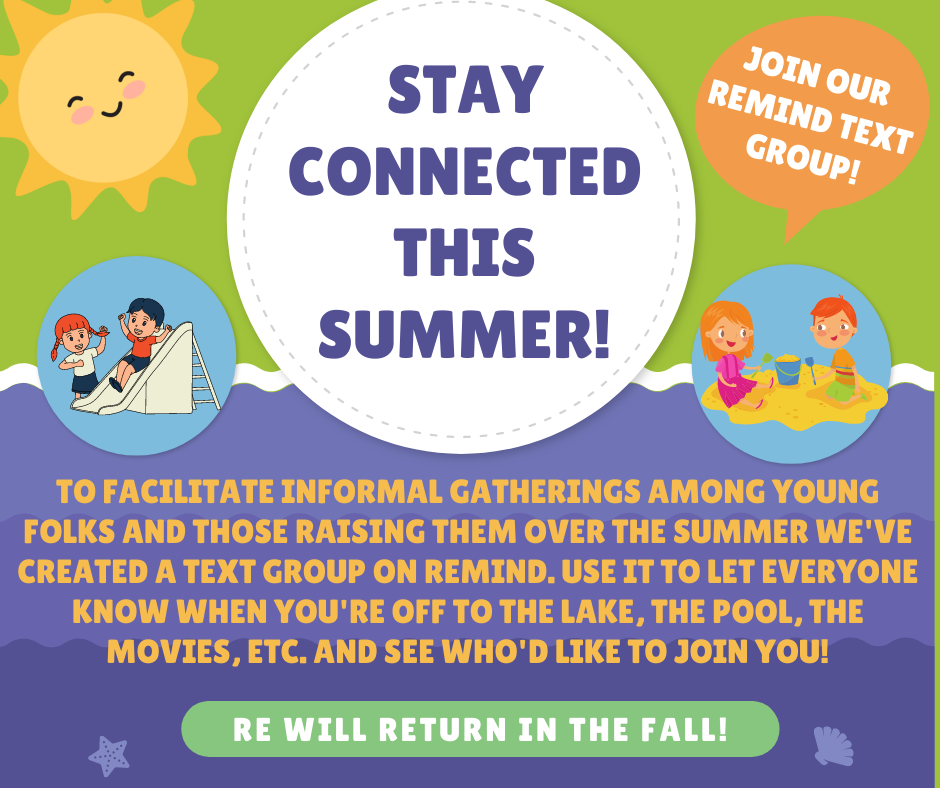 To facilitate informal gatherings among young folks and those raising them over the summer we've created a text group on Remind. To join, please register here. You'll then receive a link to join the group – this takes only a minute or two. Then let everyone know when you're off to the lake, the pool, the movies, etc. and see who'd like to join you!
Please contact Allison Wyeth at dre@uulacrosse.org with any questions.
---
In-Person RE Back in the Fall
We've had a wonderful spring experiment with volunteer-led in-person RE and are looking forward to bringing it back this coming fall. Our last in-person meeting for spring is Sunday, June 12th. Over the summer youth are welcome in the service and our activity baskets will be out for them to borrow from. In late summer we'll open up registration and schedule volunteer training to prepare for the fall in-person RE launch.
---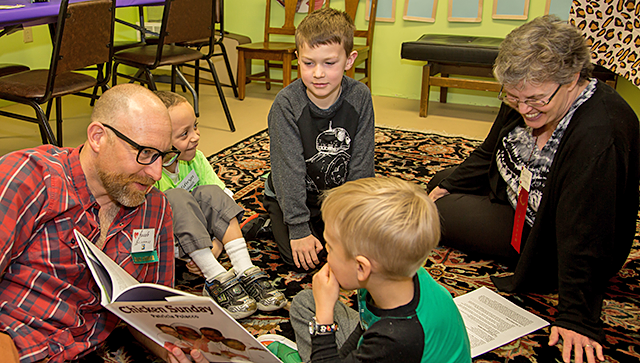 ---