Youth RE Programs & Activities
Youth RE Sundays!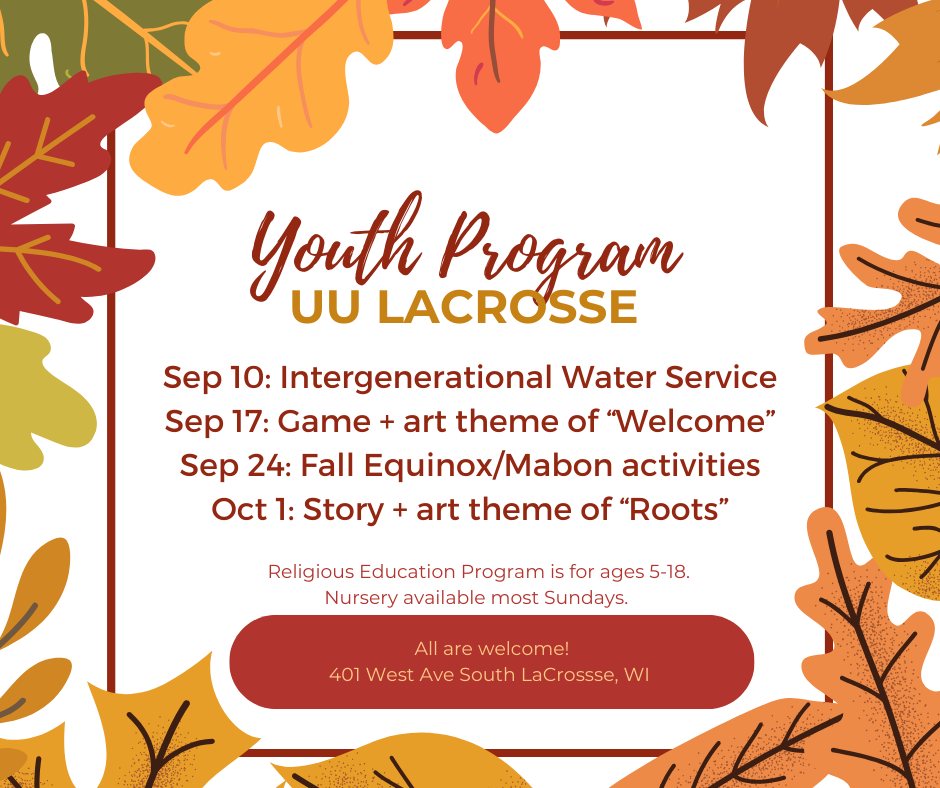 RE/Youth Program will be held every Sunday beginning September 17! We want to welcome everyone back from summer and also have a nice warm welcome for new friends. I am asking that everyone register using the google form linked below, this really helps us keep track of how many kids to expect each week. Please reach out if you have any questions, ideas or inspiration you'd like to share for our new season. Kjersten (RE Teacher) and I love to hear from the parents on how things are going so we can always improve and make our program great for all.
Looking forward to seeing you!
Carmen, Director of Religious Education: youthdre@uulacrosse.org.
Other Youth RE Forms
---
Volunteer in our RE Classrooms!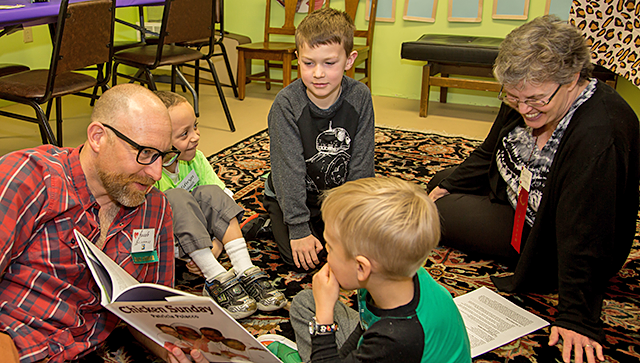 Your help is needed in our classrooms to work alongside our staff. We need one volunteer every Sunday. Please sign up using our usual volunteer sign up link here (Click Here). If you'd like to volunteer but do not yet have a background check on file, please contact Heather (admin@uulacrosse.org).
---
Join the Youth RE Team
Want to help with organizing and facilitating important and creative projects for our youth? Volunteer with the Youth RE team! The committee's mission is to provide a religious education program designed to foster independent thinking and give our youth the tools to make up their own minds about life's big questions. They currently meet the first Wednesday of the month at 7PM, on Zoom.
Email youthdre@uulacrosse.org to join the next meeting and/or with any questions or offers to help!
---
OWL Planning
UU La Crosse is going to team up with First Congregational to offer the 12 week OWL programming in January or February.

Our Whole Lives, or OWL, is a comprehensive human sexuality curriculum for elementary-age children through older adults, developed by the United Church of Christ and the Unitarian Universalist Association.

If you're interested in learning more, contact Donna Bauer: donnabaueruu@gmail.com And keep an eye out for more news as we get further along in our planning!