Youth RE Programs & Activities
MLK Day All Ages Art Project
During the Sunday Service on January 15th, our Youth RE Team organized and led a collaborative art project for all ages! Each participant colored one square, not knowing what the full picture would look like. After all the squares were colored, volunteers pieced together each square, revealing the final picture, which now hangs at the entrance to our RE classrooms: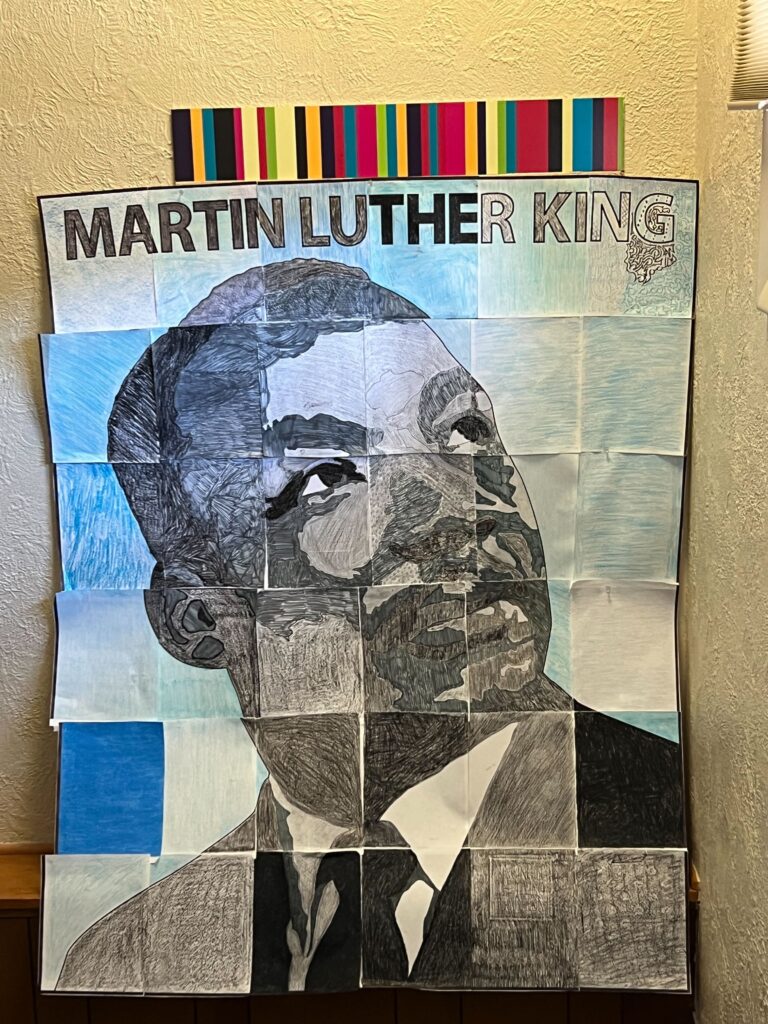 Want to help with organizing and facilitating important and creative projects like this in the future? Volunteer with the Youth RE team! The committee's mission is to provide a religious education program designed to foster independent thinking and give our youth the tools to make up their own minds about life's big questions. They currently meet the first Wednesday of the month, on Zoom. Email youthre@uulacrosse.org to join the next meeting and/or with any questions or offers to help!
---
RE Volunteers Needed!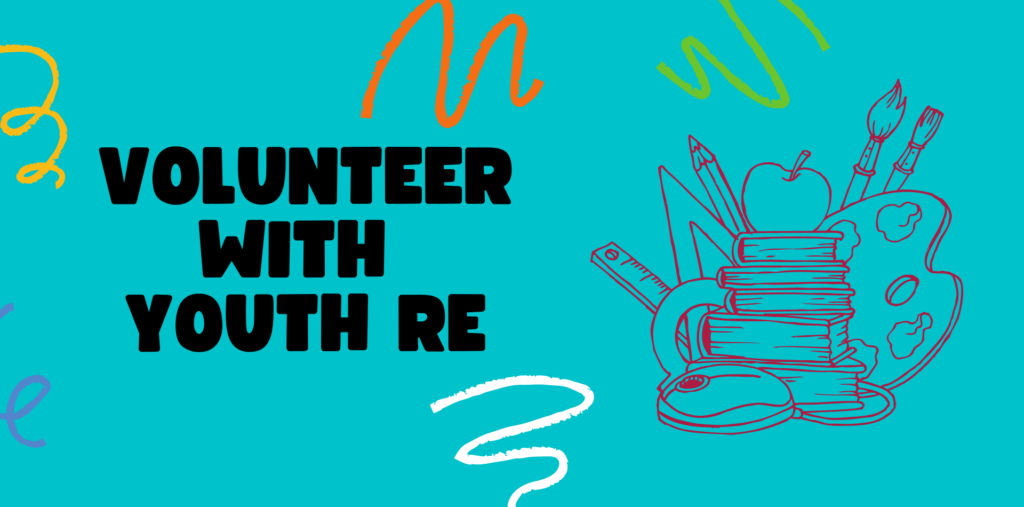 Our RE program is up and running again — the second and fourth Sundays of the month –and we can't wait to have you join us as a volunteer! Whether it's something behind the scenes like prepping our materials during the week or managing our activity baskets on Sunday morning, or something more adventurous like facilitating an RE class of young ones, there is a spot for your unique talents! Email Allison at dre@uulacrosse.org to find out more about volunteering in RE. And if you're already signed up as an RE volunteer, now would be a great time to check our Sign Up Genius site for open dates that fit your schedule.
---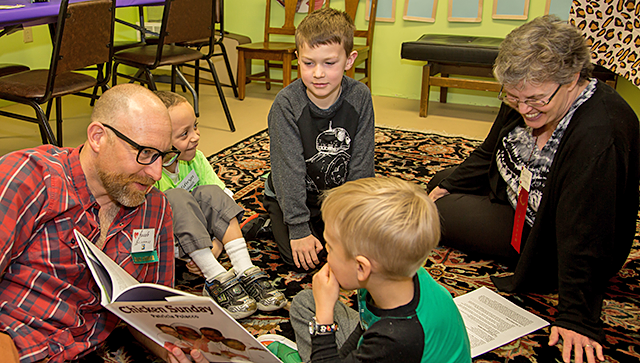 ---