Social Activities
Social activities strengthen our ties as a church community while fostering friendships and emotional support among members and friends of the congregation. They're a good way for newcomers to quickly feel at home. Be sure to view our Events and visit our Calendar pages. Committees work hard but also take time to socialize. And while our classes are for learning, they're also for fun, so check out our Lifespan Education page for even more opportunities to connect!
Circle Suppers
Are you looking for a great way to get to know folks better, renew friendships, and make new ones? Circle Suppers are for you! Circle Suppers are potluck dinners held in people's homes. They are pure fun, connection, and enjoyment!
We have three hosts opening their homes this February and more to come in March. Hosts provide the home, decide the time, contact their guests, and prepare a main course for 4 8 guests. Everyone else brings their choice of something yummy: an appetizer, bread, side dish, or dessert. Sign up sheets in the coffee area. Please consider being a host! The more hosts we have the more connections we make. Email admin@uulacrosse.org if you have questions.
Trivia Night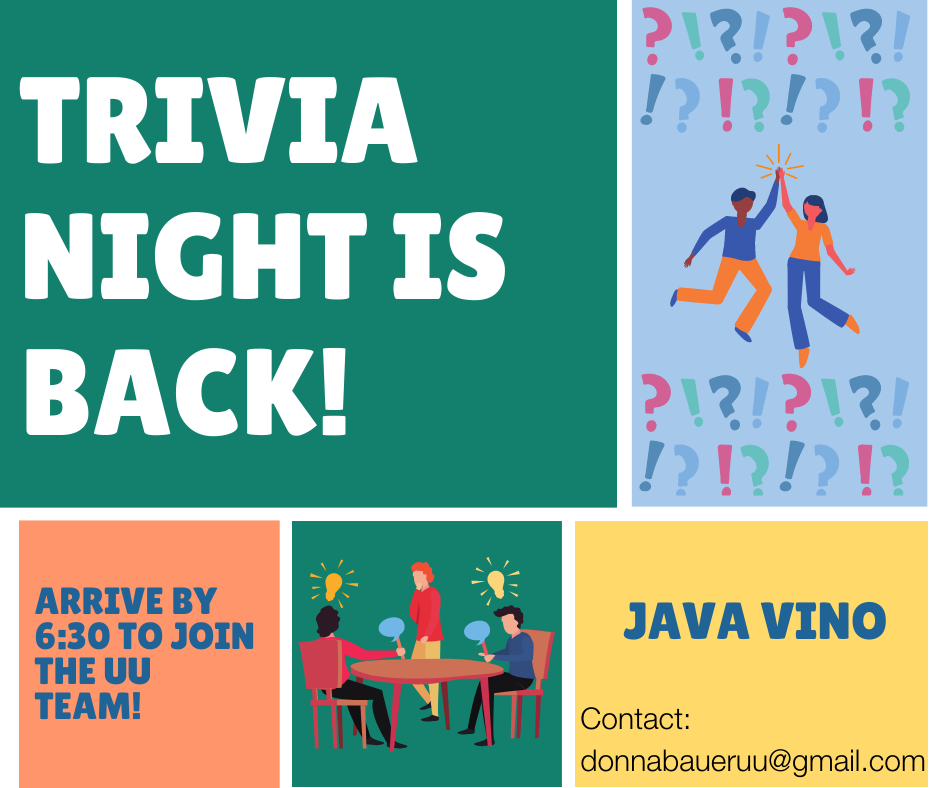 Trivia night is back! It is now on Monday nights at 6:30 at Java Vino. Our table is near the restrooms. People can email admin@uulacrosse.org with questions.
UU La Crosse Book Group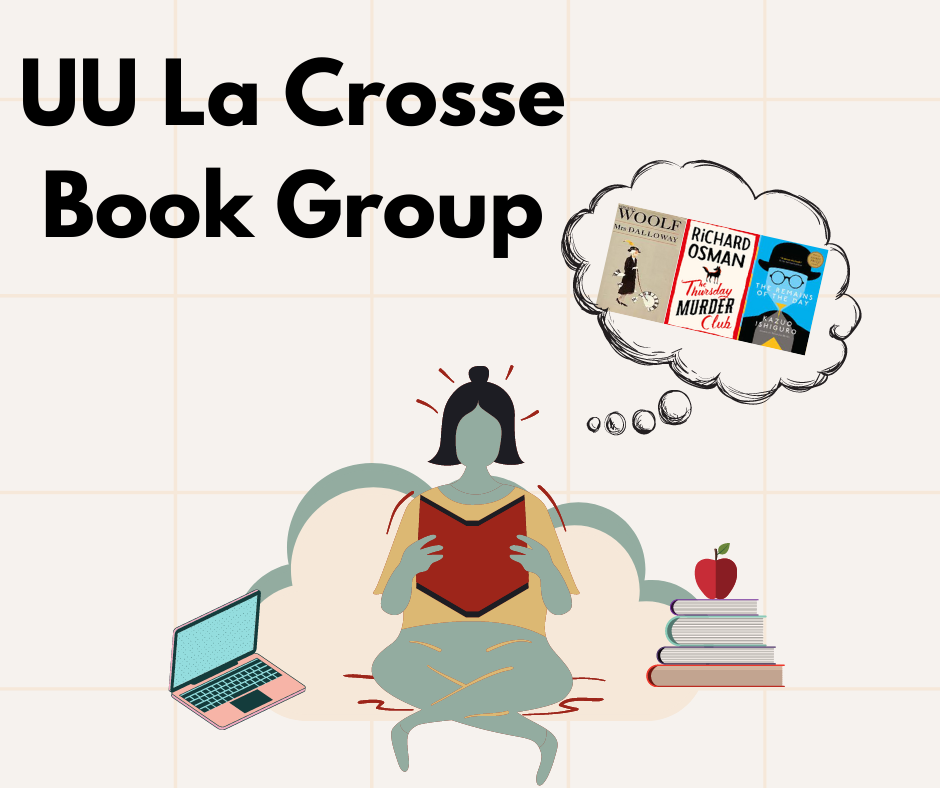 Book Group meets monthly on Zoom to discuss books chosen by the attendees. It's facilitated by Congregational Administrator Heather McCracken. Want to join us? Have an idea for a book to read? All are welcome! Email Heather at admin@uulacrosse.org.
Outdoor Group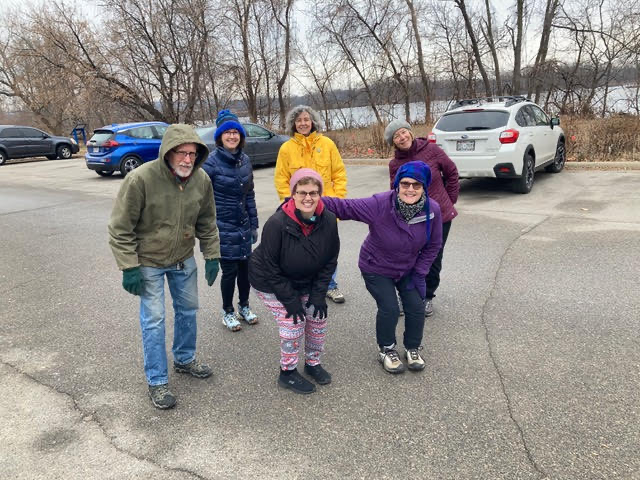 Are you interested in getting together somewhat regularly for various sorts of outdoor activities; such as hiking, biking, skiing, snowshoeing, etc.? Then the Outdoor Group is for you! Let's gather to enjoy some of the amazing outdoor activities that are possible in and near La Crosse! Gatherings are usually announced during Sunday Services and in our eNews.
Please contact Dale Norris (dnorris678@gmail.com) if you have an idea for our next outdoor gathering!
Movie Nights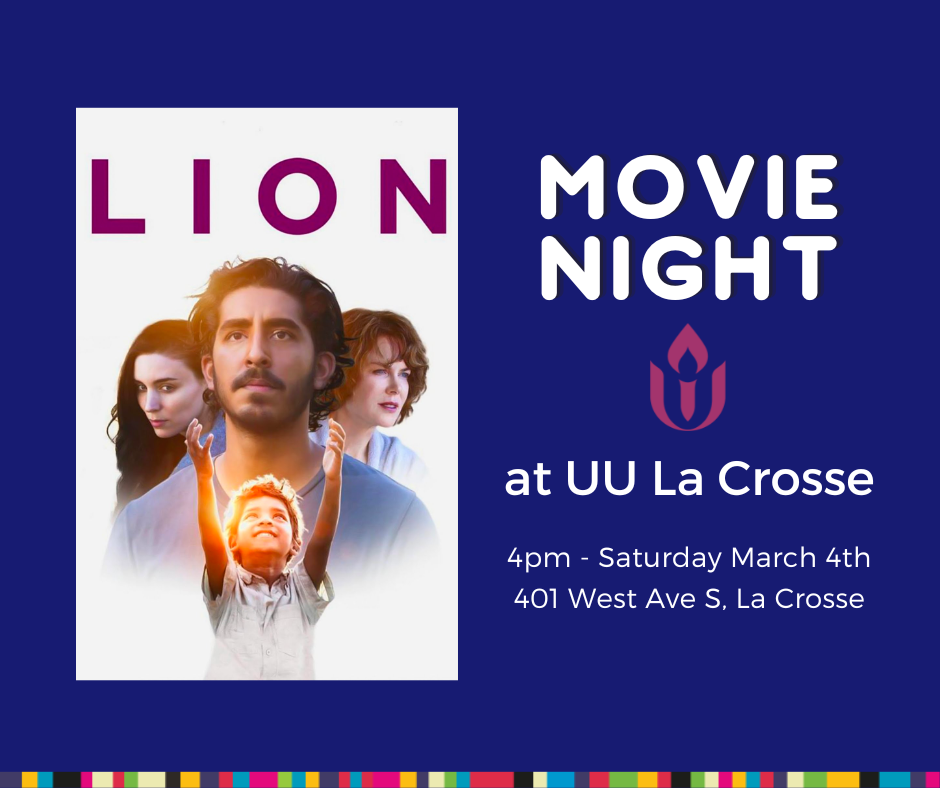 Monthly movie night takes place in the Sanctuary the first Saturday of the month, 4:00 PM. Come watch a film on our big screen! Generally with a social justice theme, these movies inspire, motivate, and make us think! Discussion follows.
Watch for upcoming Movie Night dates on our Events page.
Join the UU La Crosse Choir!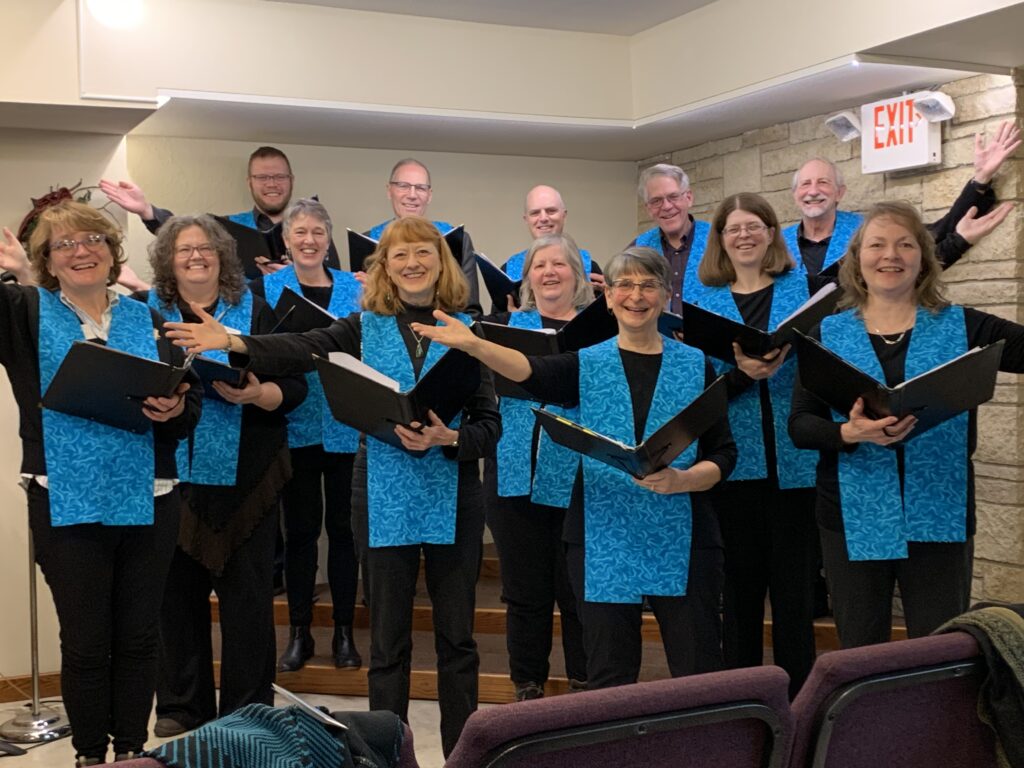 Please join the UU Choir!
UU Choir commitment = only 4 times a month!
We rehearse 8:45-9:45 am on Sundays.
We sing at the UU service on two of those Sundays.

Voices old and young are welcome.
Please join us high school & middle school students!
Nobody is too old to sing!

You can contact Nancy by emailing musicdirector@uulacrosse.org.