Social Activities
Social activities strengthen our ties as a church community while fostering friendships and emotional support among members and friends of the congregation. They're a good way for newcomers to quickly feel at home. Be sure to view our Events and visit our Calendar pages. Committees work hard but also take time to socialize. And while our classes are for learning, they're also for fun!
UU La Crosse Book Group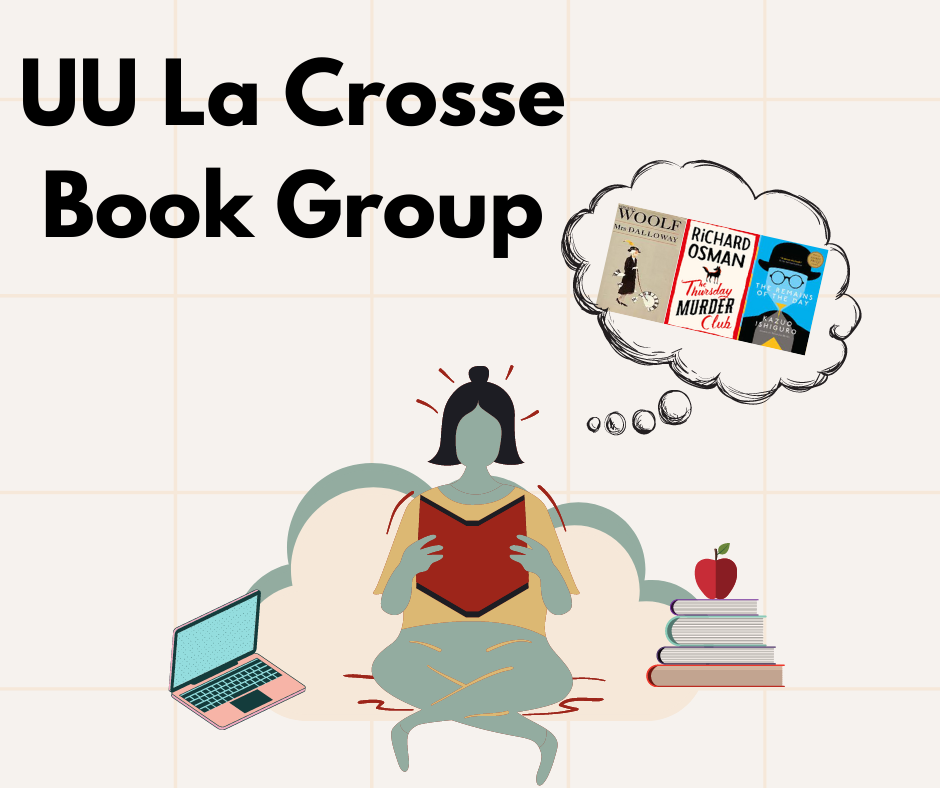 The UU La Crosse Book Group is back! Meetings are held in person and Zoom. The group is currently meeting the 2nd and 4th Monday of the month. Questions? Want to join? Email Heather at admin@uulacrosse.org.
Outdoor Group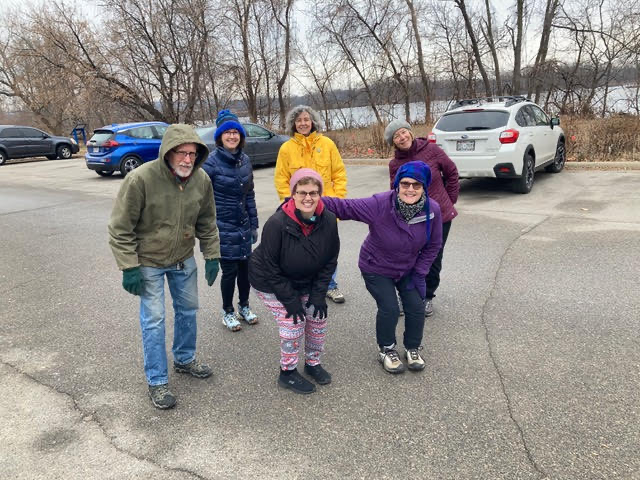 Are you interested in getting together somewhat regularly for various sorts of outdoor activities; such as hiking, biking, skiing, snowshoeing, etc.? Then the Outdoor Group is for you! Let's gather to enjoy some of the amazing outdoor activities that are possible in and near La Crosse!
Please contact Dale Norris (dnorris678@gmail.com) if you're interested in joining this new Outdoor Group!
Movie Nights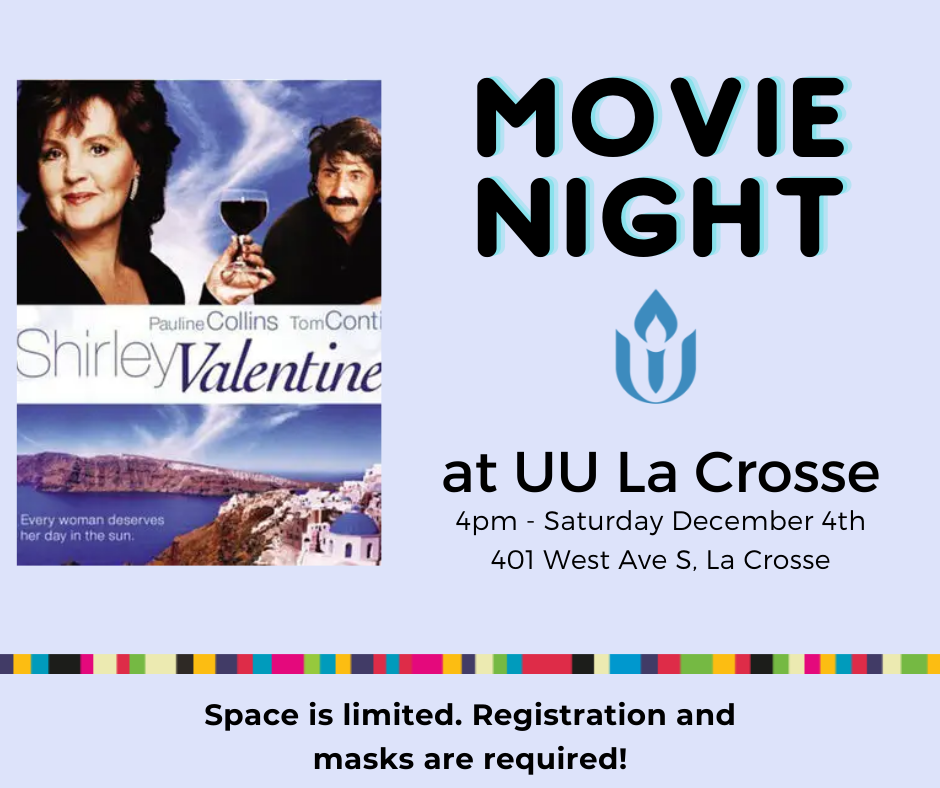 Monthly movie night takes place in the Sanctuary the first Saturday of the month, 4:00 PM. Come watch a film on our big screen! Generally with a social justice theme, these movies inspire, motivate, and make us think! Discussion follows.
Watch for upcoming Movie Night dates on our Events page.
Covenant Groups
You might also want to join one of the small discussion groups. We call them Covenant Groups and they meet twice a month online or sometimes outside. They generally run from September until the end of May. If you are interested in this, please email admin@uulacrosse.org for more information.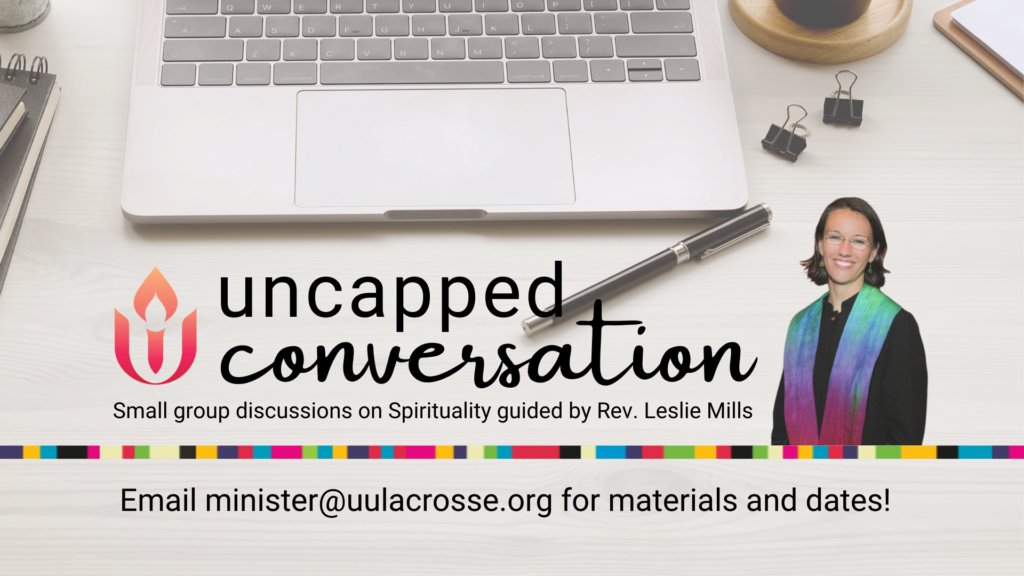 Uncapped Conversations
We all need time to slow down and find a quiet place inside. Sometimes we can do that on our own, sometimes we need others to help us. Uncapped Conversations is a time to gather, think deeply about ourselves as spiritual beings, and reconnect with who we are, what we believe, and who we want to become. Scheduled for the last Tuesday of the month online on Zoom.
Uncapped Conversations will be held on the following dates and topics:
September 28 (Reason)
October 26 (Reverence)
November 16 (Non-Violence)
December 21 (Healing)
January 25 (Renewal)
February 22 (Power)
March 29 (Balance)
April 19 (Theological Reflection)
May 24 (Courage)
Click here for details about the upcoming meeting and to register. To get more information, please contact Rev Leslie Mills at minister@uulacrosse.org .
Listening Hearts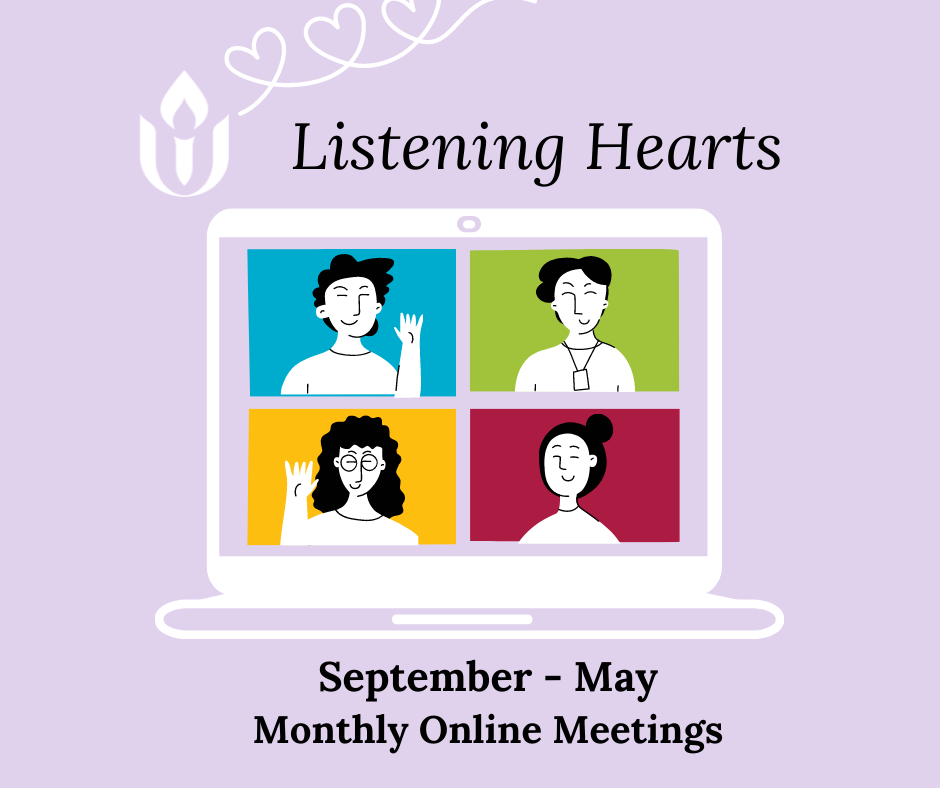 The Listening Hearts group, facilitated by Rev. Leslie, will be starting up again this fall, and anyone is welcome to join! The group will be working through Soul to Soul in seven virtual gatherings via Zoom. Have questions? Email Rev. Leslie at minister@uulacrosse.org.
Keep Calm and Join our Virtual Choir!
Fact: Singing in a choir improves breathing, posture, mood, blood pressure, brain power, immune system and energy. Who could ask for anything more? Email choir@uulacrosse.org for more information.