Adult RE Programs & Activities
Covenant Groups
You might also want to join one of the small discussion groups. We call them Covenant Groups and they meet twice a month online or sometimes outside. They generally run from September until the end of May. If you are interested in this, please email admin@uulacrosse.org for more information.
Stand Up Theology
A monthly Wednesday night program of "stand-up theology" led by Rev. Bruce Johnson that focuses on some aspect of Unitarian Universalist history, theology and practice. Each session is an hour and a half long, with time for serious conversation and perhaps even a little bit of fun!
Faith Forward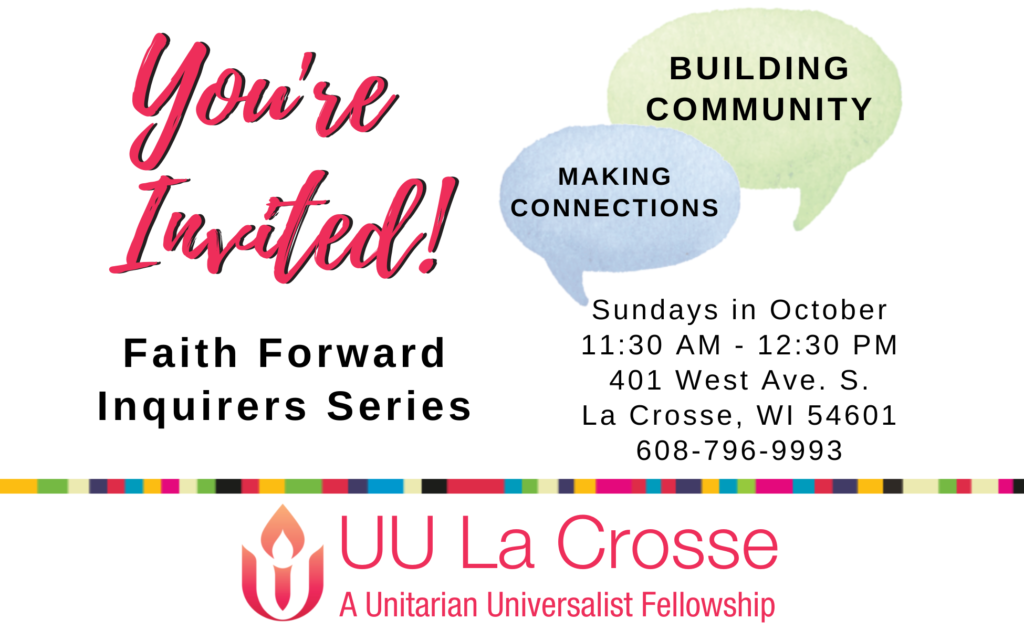 Each Sunday in October you can join us after service for 1 hour sessions designed to introduce you to UU values and the history of our Fellowship. Perfect for curious visitors and anyone who wants to build stronger bonds and deepen their UU knowledge! Child care is available in our Nursery. RSVP Here!