Volunteer Opportunities
If you're looking to get more involved within our UU La Crosse community or our Greater La Crosse area, email admin@uulacrosse.org to talk to our Congregational Administrator about many wonderful volunteer opportunities!
Current Volunteer Opportunities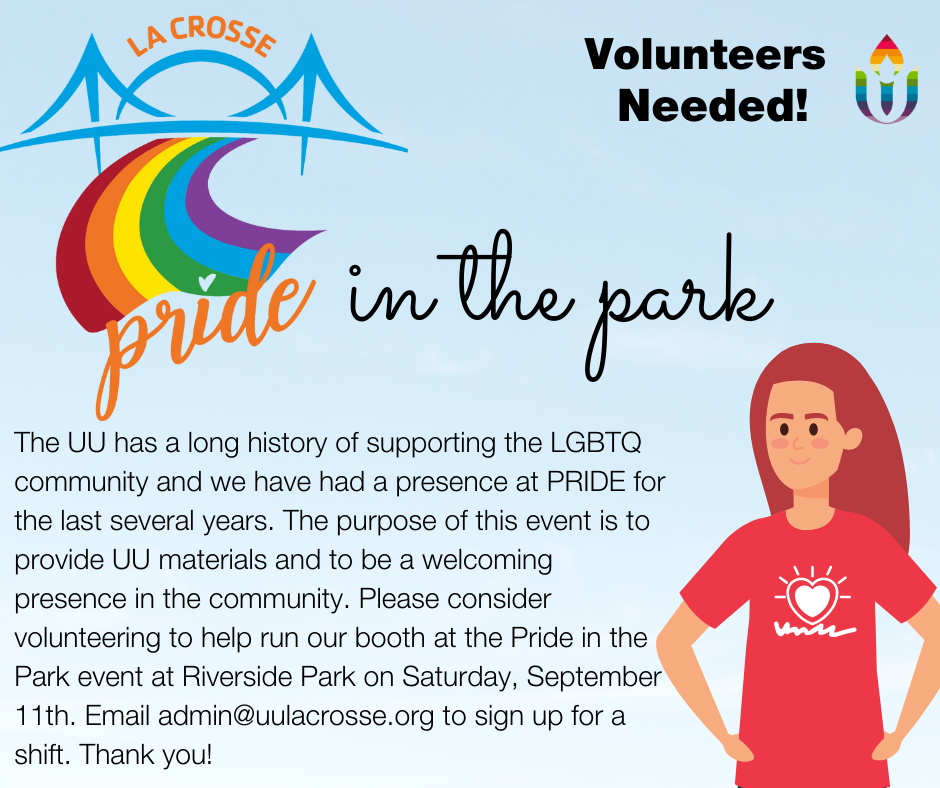 Pride in the Park Volunteers
Please consider volunteering at this year's Pride in the Park event on Saturday, September 11 at Riverside Park. The UU has a long history of supporting the LGBTQ community and we have had a presence at PRIDE for the last several years. The purpose of this event is to provide UU materials and to be a welcoming presence in the community.
The first shift will need to bring the canopy and a table and chairs and materials to Riverside Park North. The 3rd shift will need to take it all down and return the canopy, table, chairs, and materials to the UU and put them away.
If you'd like to volunteer for this event, please email Heather at admin@uulacrosse.org.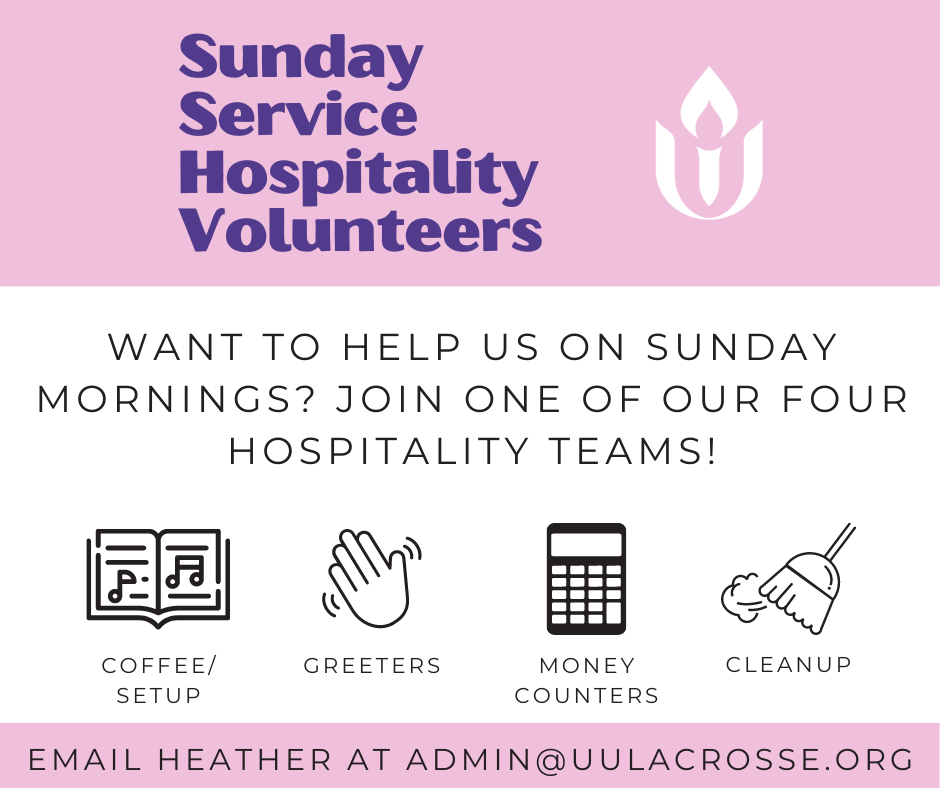 Hospitality Volunteers
When in-person Sunday Services resume we will need all the help we can get! With that in mind, we are currently seeking volunteers to join one of four Hospitality Volunteer Teams: Coffee/Setup, Greeters, Money Counters, or Cleanup. You will only be responsible for the tasks assigned to the Team you choose, so you can pick whichever Team is most appealing to you. Each Team will have a Leader to help coordinate and train volunteers. Heather will work with you on scheduling, so you won't have to volunteer every Sunday–unless you want to! Want more details about what tasks each Team is responsible for? Want to volunteer? Email Heather at admin@uulacrosse.org to sign up and with any questions you may have. Thank you!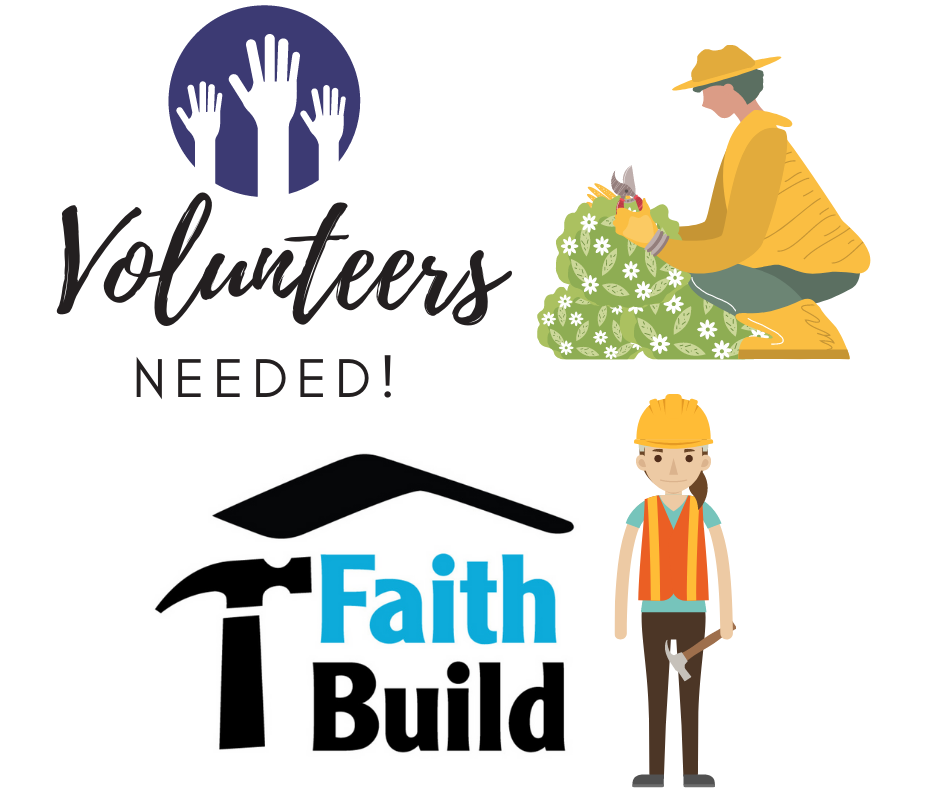 Habitat for Humanity Faith Build Volunteers
Our Summer Special Collection is Habitat for Humanity's Faith Build Project, and in addition to raising funds we also have the opportunity to help build the house for the Olson Family!
Wednesdays – Saturdays, 8 AM – 3 PM
Click here for details and registration.

For more information, please contact Donna Bauer at donnabaueruu@gmail.com.
Great River Folk Fest Volunteers
August 27 – August 29
We are very excited for the Great River Folk Festival to be back in person at the north end of Riverside Park along the Mississippi River in La Crosse, Wisconsin. This great event relies on volunteers to ensure that everything runs smoothly, and there are plenty of ways that you can help out! The Social & Environmental Justice Team is calling for volunteers to help with ticket taking, the product tents, beer and wine tents, crafts area, food vender area, recycling and trash, and setup and teardown. Click here to learn more and to sign up!
---
Kane Street Gardens
Our ongoing involvement with Kane Street Gardens includes installing a gravity irrigation system, building handicap accessible raised bed gardens, and making plant identification signs. Many of us help with daily work at the gardens.