Volunteer Opportunities
If you're looking to get more involved within our UU La Crosse community or our Greater La Crosse area, email admin@uulacrosse.org to talk to our Congregational Administrator about many wonderful volunteer opportunities!
Current Volunteer Opportunities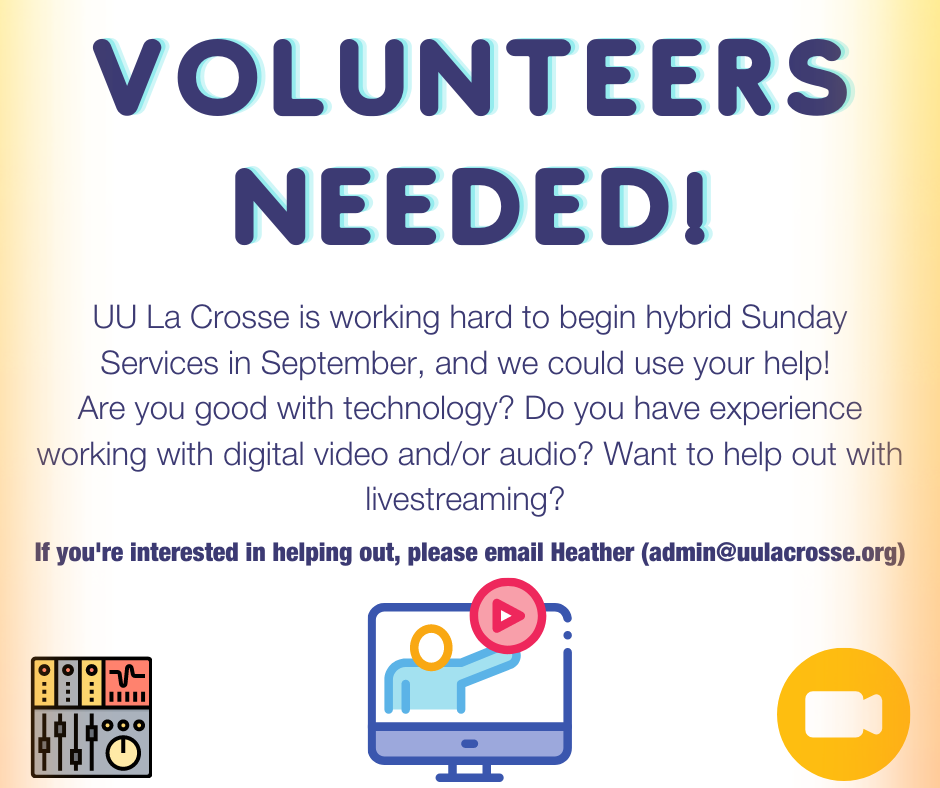 Technology Volunteers
We are currently preparing for hybrid Sunday Services, and we'd love your help! There are a couple ways that you can lend a hand:
1) Have experience with video and/or audio? Good with technology? We'd love your input and advice as we create our live streaming plan.
2) Interested in helping with the livestream on Sunday mornings? How often you volunteer is up to you, and we'll provide training!
If you'd like to help out, please email Heather at admin@uulacrosse.org.
Gardening Volunteers
The Building and Grounds Team needs assistance with weeding at the Fellowship. If you can offer an hour or so a week (one time or as often as you like) to pull a few weeds, please let Barb know. Your help is greatly appreciated! Contact: bjmcpeak279@gmail.com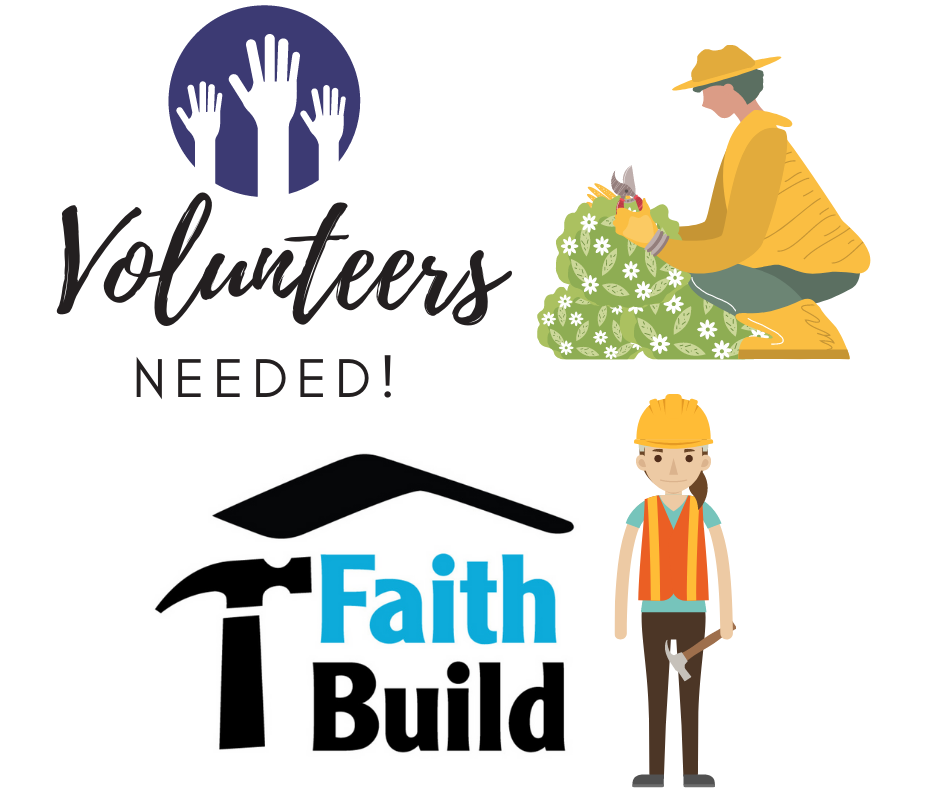 Habitat for Humanity Faith Build Volunteers
Our Summer Special Collection is Habitat for Humanity's Faith Build Project, and in addition to raising funds we also have the opportunity to help build the house for the Olson Family!
Wednesdays – Saturdays, 8 AM – 3 PM
Click here for details and registration.

For more information, please contact Donna Bauer at donnabaueruu@gmail.com.
---
Kane Street Gardens
Our ongoing involvement with Kane Street Gardens includes installing a gravity irrigation system, building handicap accessible raised bed gardens, and making plant identification signs. Many of us help with daily work at the gardens.