Although we are unable to have an in-person service as originally planned, we have a very special service planned for everyone watching at home on Zoom. Please join us as Rev. Leslie Mills leads our Water Communion service with live music, thoughtful meditations, and blessings for our youth.
We are asking everyone who is willing to visit the UU Building between August 30th and September 8th to add water to our vessel and to take a photo that will be used in a video that will be shown during the Sunday Service. When you arrive, please ring the bell at the back door. If there is no answer, please call (608) 796-9993.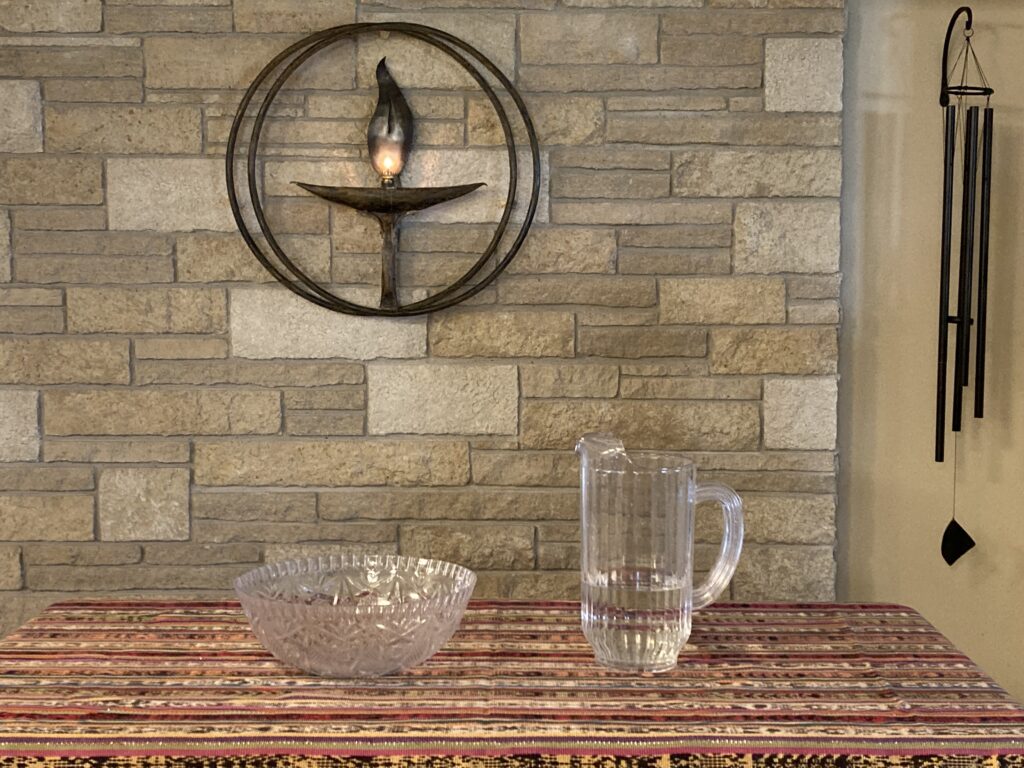 Please email Heather (admin@uulacrosse.org) if you have questions, need to come at a time outside of the office hours, or would like assistance adding your water.
Today's Office Hours: 9:00 – 5:00
For links to Zoom login info, Sunday's Order of Service, Online Giving and more click here –> linktr.ee/uulacrosse