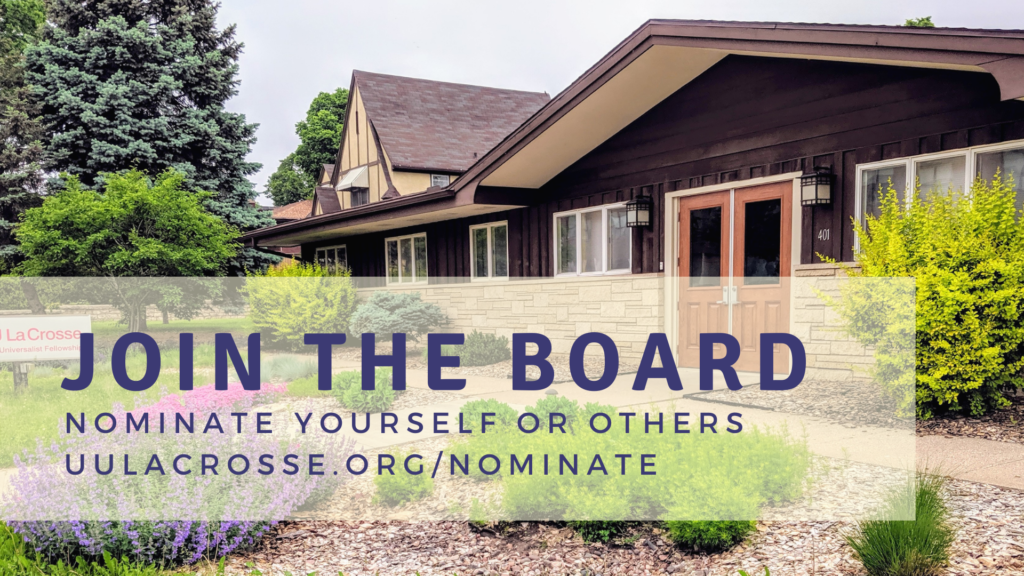 The Nominating Committee is accepting nominees for the


2021-2023

Board of Trustees and the Nominating Committee
The deadline for submitting nominees is March 19th, 2021
T

he slate of candidates will be presented at the


May 2nd, 2021 Annual Meeting
<< Nomination Form Below >>
Why serve on the Board? 
You want to work with a dedicated group who like to get things done

Be a part of a caring group of people who want to support the mission and vision of the Fellowship

Connect your strengths with your leadership skills

Participate with, learn from, and get to know a great group of people
How to Get on Board 
Any voting member can nominate themselves or another voting member by filling our the Nomination Form below.
You can also nominate a person by voice at the Annual Meeting on May 2, 2021. Be sure to check with the person to ensure their willingness to serve.