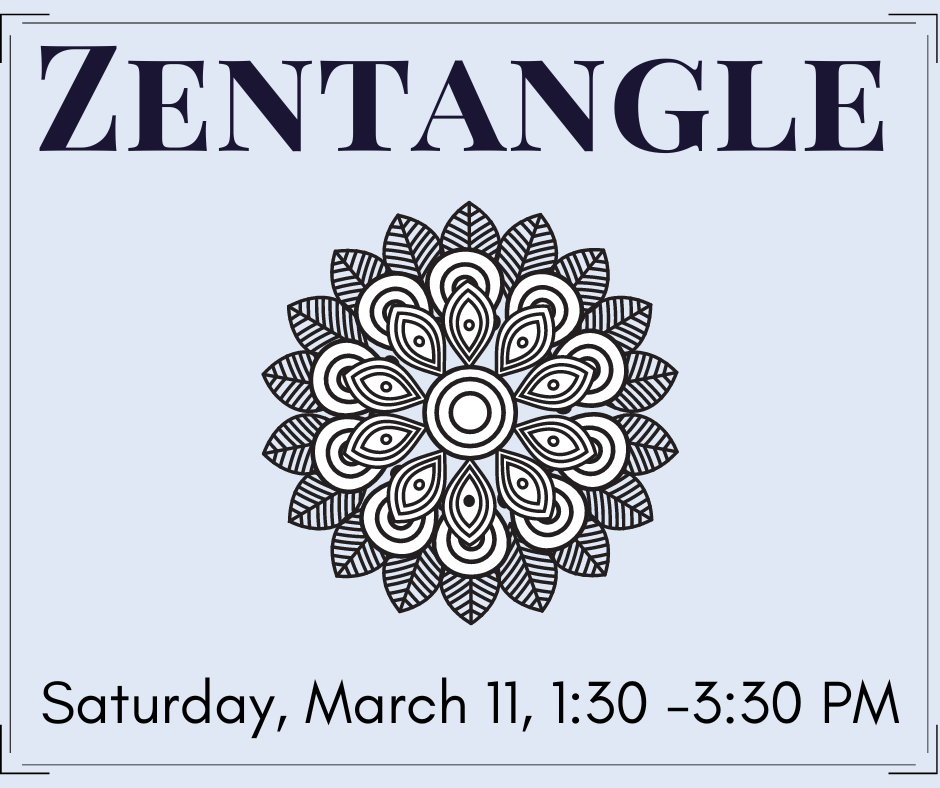 Have you wondered what Zentangle is all about? Do you love to draw, or are you scared to draw? Would you like to learn a meditative art that fosters gratitude and appreciation? In any case this class is for you. According to the official Zentangle.com website, "The Zentangle Method is an easy-to-learn, relaxing, and fun way to create beautiful images by drawing structured patterns. As you use the Zentangle Method to create beautiful images, you likely will enjoy increased focus, creativity, self-confidence and an increased sense of well-being. The Zentangle Method's 'elegance of limits' paradoxically inspires creativity with its gentle boundaries and structured patterns."
Spend two hours with us as we share this method! We (The Adult RE team ) are not certified Zentangle teachers, but we have been studying the method and wish to share it with you.
Saturday, March 11, 1:30 -3:30 PM in the UU Sanctuary. We will provide supplies, but we have to limit the number of participants to 20. Age 12 and up.
Sign up sheets in the coffee area after service, or contact Ingrid: ingriverson@gmail.com