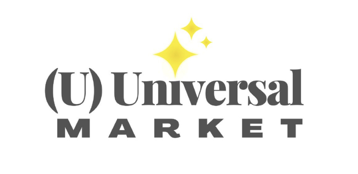 Collection Day for (U)Universal Market fundraiser this Saturday at UU La Crosse!
Saturday, April 15th 2:00 PM – 5:00 PM
Let the (U)Universal Market help you with your spring cleaning! We are looking for curated items to be placed in our online auction that would go through a bidding process. If you have usable or decorative larger and special items, in fairly good shape, we'd love to take them off your hands for this UU fundraiser!
For example:
Curiosities
Treasures
Larger sporting equipment items
Larger art pieces and decorative items
Just fill out this form and arrange to drop your items off at the Fellowship between 2-5 this Saturday, April 15th. If you can fill out the form ahead of time, that would be best. This will help us understand the value of the item(s) as we create the auction. Please note that we may not be able to accept all items.
Contact Laura at LMori9599@gmail.com if you have any questions or need to make other arrangements to drop-off. 
And on May 4th we will be accepting smaller items for our "Elegant Flea" shop for the May 5 and May 6 market [for example: books, sporting goods, art or household decor (no clothing or shoes)].