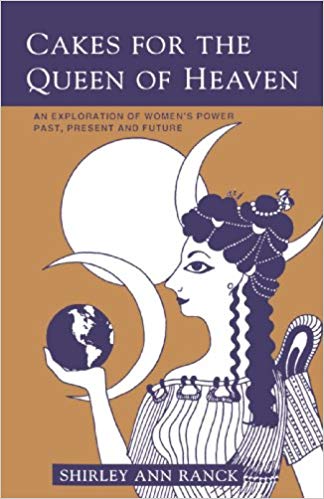 The classic UU women's study course, "Cakes for the Queen of Heaven," will be offered this April and May at UUF.
Ingrid Iverson will lead the course from 6:30 to 8:30 p.m. on Thursdays, April 4 and 18, and May 2, 16 and 30. To join, sign up on the sheet in the Fellowship coffee area or RSVP to Ingrid at iiverson@ulax.edu.
The Cakes course explores women's religious history and some of the issues that arise in being female in a patriarchal society. The course introduces women to ancient goddesses from around the world as well as historical information from various cultures.
The five-session curriculum includes an introductory section featuring author Shirley Ranck's "Statement of Feminist Thealogy," Elinor Artman's "Brief Herstory of Cakes," and Nancy Vedder-Shults' "Baking Cakes for the Queen of Heaven."
The themes of the Session Plans are "The Sacred Female," "In the Name of the Mother and the Daughter," "Womanpower," "The First Turning — From Goddess to God," and "Reclaiming Women's Heritage of Peace."