Celebrate National Voter Education Week with La Crosse's very own OctVOTERfest!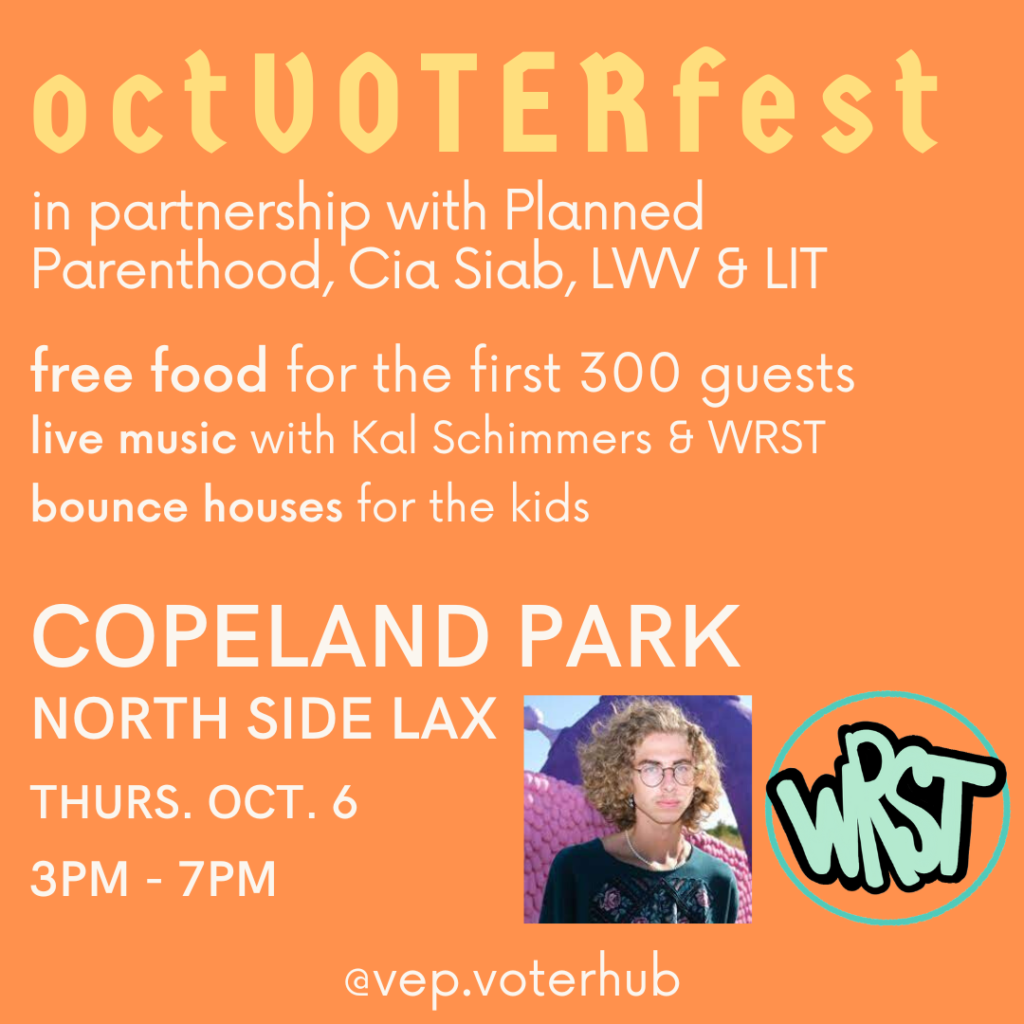 Join VEP and other local organizations at Copeland Park on Thursday, October 6th from 3pm-7pm. The first 300 guests will receive a free quarter chicken dinner! Come for voter education, stay for the live music with local pop artist Kal Schimmers & alternative rock band the WRST!
If you would like to volunteer for the event, email Giorgia at vep.voterhub@gmail.com 
We are looking for volunteers for all aspects of the event, but have a special need for people to operate the bounce houses and make sure kids are playing safely. Please specify in your email which type of volunteering you would like to do.