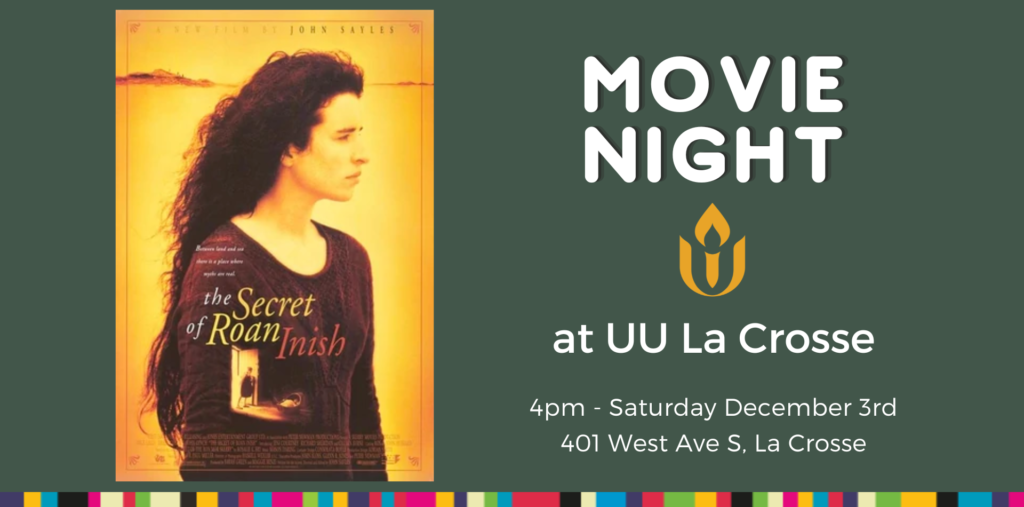 Wonder is a feeling of surprise mingled with admiration, caused by something beautiful, unexpected, unfamiliar, or inexplicable, and it is our December theme. 
Come join us to watch The Secret of Roan Inish.  

Roan Inish is a beautiful tale of a lovely legend of love and seals and, instead of giving up your hopes, of giving them a chance to come true.

 
Photographed by 

Haskell Wexler

on on Ireland's rugged northwestern seacoast, it is a cinematic tone poem in which man and nature, myth and reality flow together in a way that makes them ultimately indivisible.  

While this was not a movie specifically made for a young audience, this is a great family film!
Join us on Saturday December 3, at 4 pm in the Fellowship.