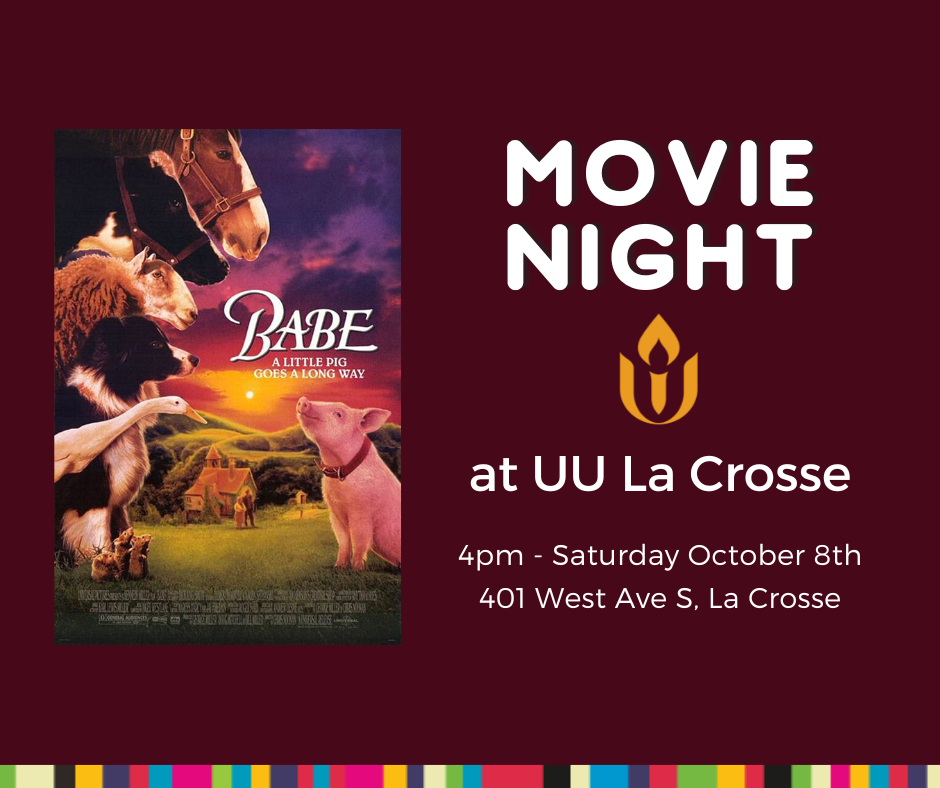 The Soul Matters theme for October is courage.
Ernest Hemingway famously defined courage as "grace under pressure". Come join us to watch film Babe about a piglet who embodies grace under pressure to a high degree.
Babe is a pig who longs to be a sheepdog, to the consternation of his barnyard friends and the confusion of the humans who own him. The movie is at times raucous, but its spirits couldn't be higher, and the tale teaches a good-natured lesson about why cooperation is better than coercion. Popcorn, good company and laughter: what better way to spend a late Saturday afternoon?
Join us at 4 PM October 8 at the Fellowship for a lighthearted take on awakening.
Questions? Contact Ingrid (iiverson@uwlax.edu).