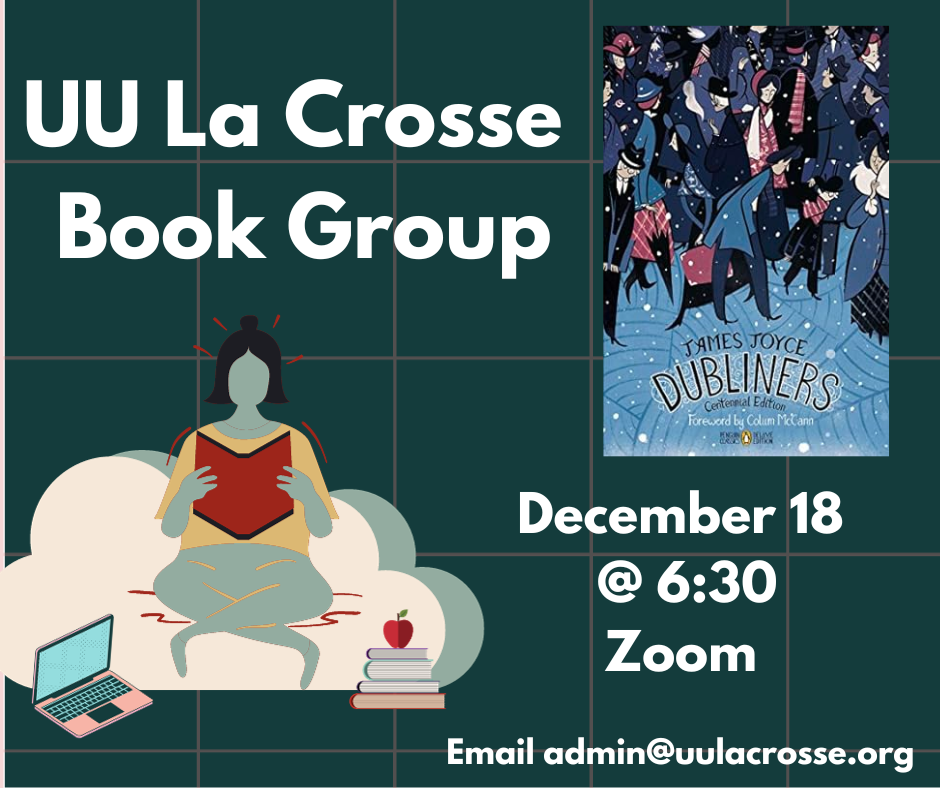 We're reading "The Dead" from James Joyce's short story collection Dubliners. After reading "The Dead" if you find you'd like to read more of the stories, please do so! If you're looking for recommended stories, I would suggest reading one from each "stage of life". The collection is organized into four parts that roughly cover these stages of life: Childhood, Adolescence, Mature Life (familial), and Public Life. "The Dead" touches on several of the stages, so it provides a lot of possibilities for discussion. 
None of the stories are bad, but my personal recommendations beyond "The Dead" would be:
The collection is available in all formats and can be found at the library. And if your only exposure to Joyce has been something like Ulysses, don't worry, these stories are much more straightforward. 🙂
Our discussion is scheduled for Monday, December 18th at 6:30 PM.
Send an email to Heather at admin@uulacrosse.org to join and/or to be kept up to date about future readings!