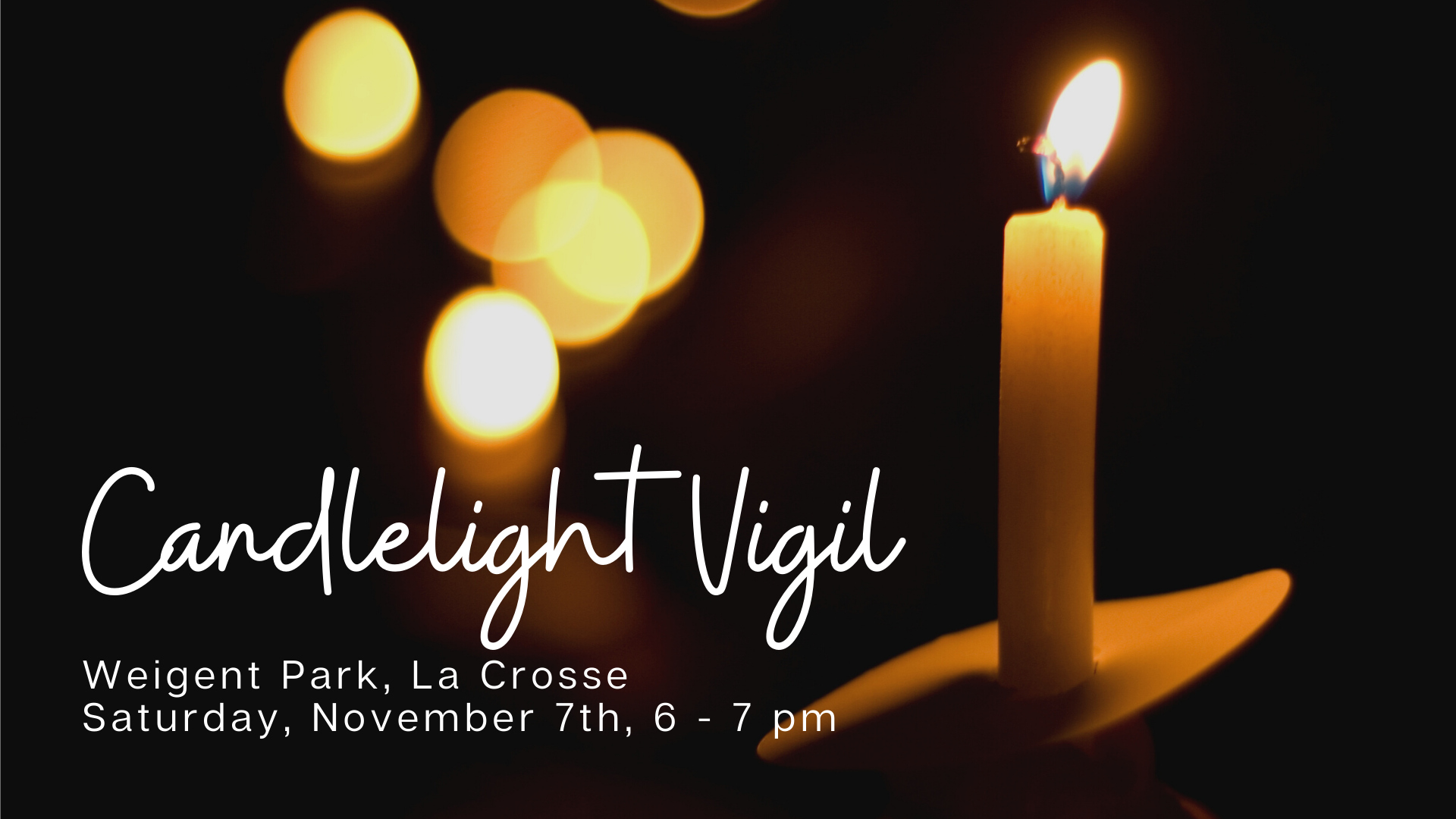 Join us for an evening of community, reflection, and music as we process what's happening in the world and in our lives.
This outdoor, in-person gathering will require masks and social distancing. Dress for the weather. Bring your own lawn chair or blanket for seating (at least 6 feet from other family groups) and wear your mask at all times. We will provide vigil candles and song sheets.
During the vigil, we will provide ample opportunity for personal sharing (similar to Joys and Sorrows). However, because this is a public park, we want to remind everyone that we cannot guarantee privacy or confidentiality. While we would encourage honesty and authenticity, let us also take care with our words so we leave our neighbors with a positive impression of who we are and what values Unitarian Universalism does (and doesn't) lift up in the public square.
This is a non-partisan event and is intended to offer support and care to the UU La Crosse Members and Friends who need community in the wake of the election cycle.