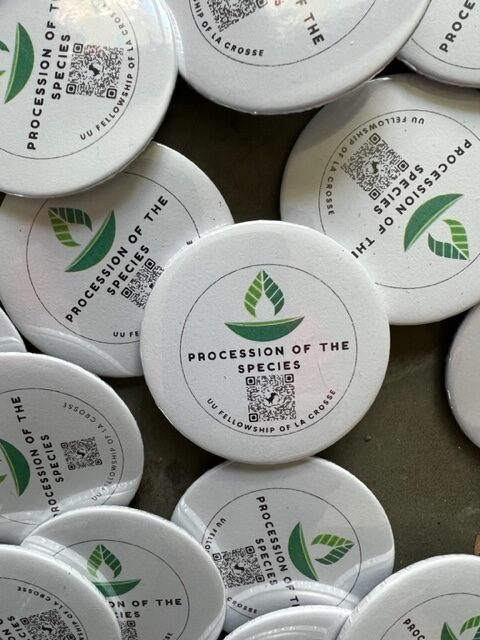 Join us this Sunday at the Earth Fair in Myrick Park! Click Here for full details, including a map of the event!
The Social & Environmental Justice Team will have a table at the Earth Fair on April 30th, and we hope you'll stop by to say hello and to learn more about the team's Green Sanctuary project and the Fellowship! We are also planning to have another "Procession of the Species" at the fair, so if you'd like to participate in the procession, please meet at our table by 1 PM (located in the Vendor Tent). Wear your mask if you have one, dress up in your favorite nature-inspired costume, bring drums/shakers, and come ready to have a great time! We will also have a few extra masks available to wear.
We're also looking for more people to help with the table, 11 AM – 5 PM. If you'd like to sign up for a shift, or if you have any questions, please email David (sej@uulacrosse.org). We'd also be happy to have anyone stop by our table and help out as you're able.