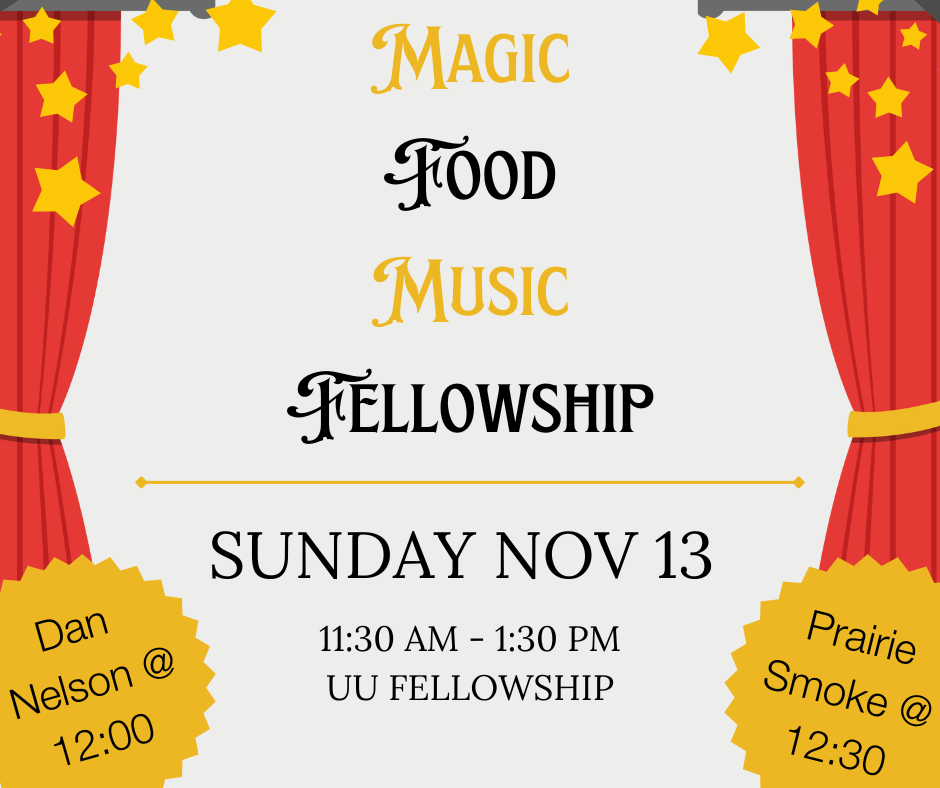 Sunday, November 13th, 11:30am-1:30pm Fellowship Party! 
Treats, Pizza, Magician, & Live Music!  
Please join us after the service to socialize & celebrate together.  Fun for friends and members of all ages! Connect and socialize with food and drinks immediately after the service. Rocky Rocco's pizza, treats, veggies & a variety of refreshments will be available. At 12:00, experience the wonder of Dan Nelson's "Magic of the Mind"! Following this, at 12:30, Prairie Smoke will take the stage for a concert finale. 
Come to the Fellowship for the Sunday service and stay or visit just for the party!